Our foundational bitch, is Karamojo's "Ruby" of Safari.

​​ Ruby had her last litter in September 2015. She is now 10 years old and is enjoying her retirement!

She is a beautiful dark red wheaten, the color of a copper penny, super smart, inquistive with a high prey drive. She is the first to alert you if anything is out of the ordinary!

She loves the water and is the first to jump in pond to cool off and enjoys swimming..
​​
​​She is very affectionate and loves to lick and give her kisses. She will make her way into your laps given the chance.

Ruby had her first litter of puppies at 2 and half years of age, and has been a great mother to all her litters.
​
Ruby's line links her to CH KAJONGWE'S BATA BUSH BABE, CD, (7th generation)

Her line also links her to Walter McIlhenny's of Avery Island, Louisiana,
​"Juliet's Mrs. Munkin of Leilani" (9th generation)
​ that he imported from Major Hawley of South Africa. to the United States.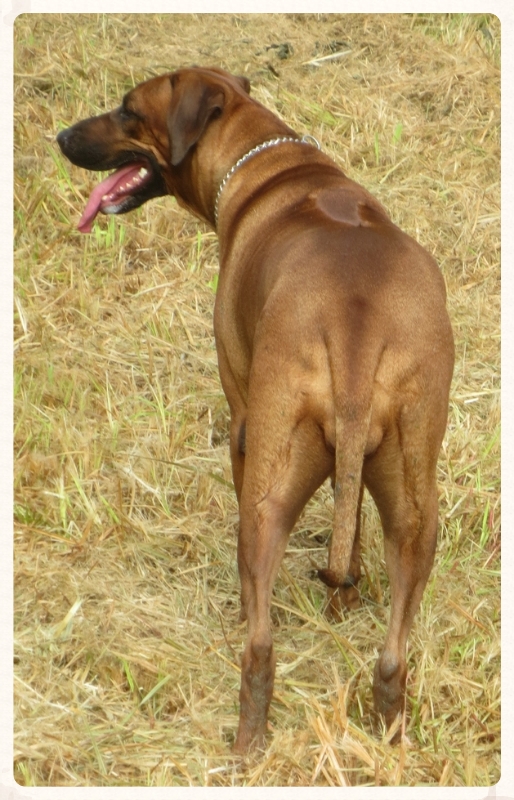 Karamojo's Ruby of Safari